Dreaming | Adventure into the night sky

- where stars burn and stories unfold -
"Yet slowness and silence – the different rhythm of the night –
are a necessary correction to the day. I think we should...
learn to celebrate the changes of the seasons,
and realign ourselves to autumn and winter...
Night and dark are good for us. As the nights lengthen,
it's time to reopen the dreaming space."

---
Join the Stardust Winter Adventure to explore the night skies, stillness, stories and dreams.
The last two years have been hard for us all and we can feel exhausted in our attempts to recover and yet also fight to resist the status quo as society expects us to carry on as though the pandemic has magically disappeared.
Yet in the keeping going and resisting what we need, our souls are suffering. We crave quiet, stillness, rest. It is time to allow ourselves to pause, look at the stars, feel the stories of our ancestors in our bones and fill our souls with wonder and awe. It is time for observation and learning, understanding and healing. It is time to embrace the night sky and reopen the dreaming space.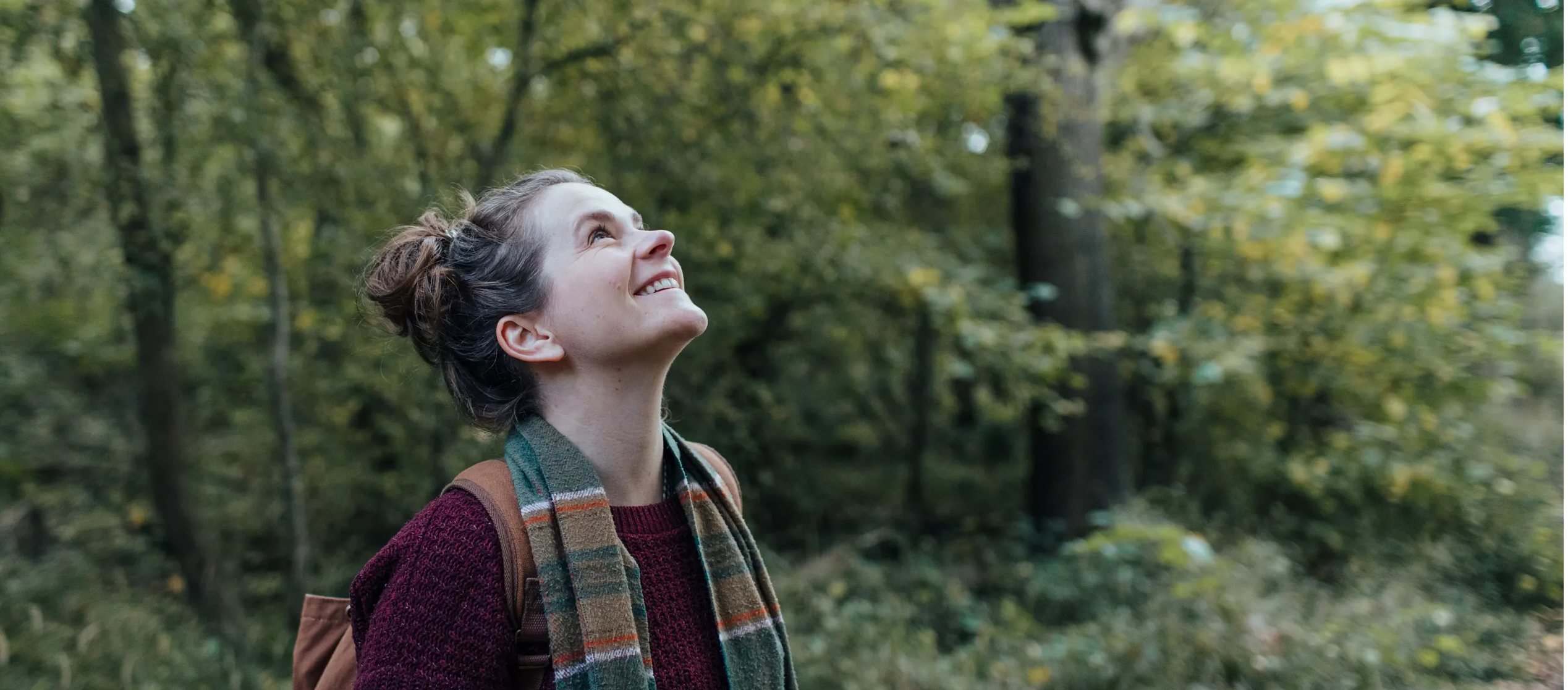 "I created the adventures to deepen our relationship with and belonging to nature."
- Agnes Becker
WHAT IS A STARDUST ADVENTURE?
The Stardust Adventurers are journeys in which a nourishing community of starry-eyed learners journey together to deepen our connection with and belonging to an aspect of nature – from fungal networks deep in the earth to fiery stars billions of miles away.
Each adventure will take us on a journey of:
learning and discovery through science
creativity and mindfulness through art
connection to the earth and each other through community
Guided by me, Agnes Becker, in this community we are all equal in our learning. We support each other to make space for more moments of wonder in nature. We inspire each other with our discoveries about and creative expressions to the Earth and our place in it. We collectively deepen our sense of belonging.
At the end of each seasonal adventure, you'll feel enriched and more deeply connected to the area of natural wonder we have explored, as well as having met a group of like-minded, lifelong learners.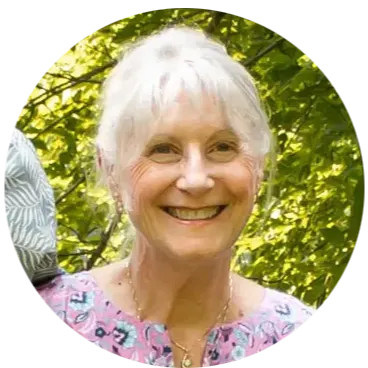 "This adventure has been a God send during this pandemic. It helped me focus on something outside of myself, but also to reflect on myself as well and how I relate and am connected to everything as well as how nature mirrors back to me my own true nature…I will never forget the insights and caring I received from these amazing women who shared so much of their lives. Thank you."
- Jamee, Nesting Adventurer 2021
ABOUT THE DREAMING ADVENTURE
Imagine how it would feel to start 2022 with stillness and dreaming. Allow winter into our souls and embrace the quiet of the season. Feel the awe of connecting with the stars burning fiercely in the velvet darkness of winter, linking us to other worlds, stories, dreams and our ancestors. Gift ourselves a slow, still, quiet start to the year.

Join me, Agnes Becker, and fellow starry-eyed learners this winter as I guide you through a six-week virtual adventure as we journey into the night sky where stars burn and stories unfold. Together we will embrace the stillness and quiet of the season and notice, wonder, discover, create, and connect with the night skies that inspired our ancestors. Together we will reopen the dreaming space and envision how we'd like our lives to unfold in 2022. Together we will emerge with a renewed sense of rest, belonging and knowing - for we are part of everything. We are made of stardust.
When: Friday 14 January – Friday 11 March 2022 (one week off 14-19 February 2022)
Doors close for registration: Monday 17 January 2022, 8pm GMT
Limited spaces available: Places are limited to 20 to keep this a deep, immersive and intimate experience.
Note: We will be focussing on the constellations seen in the Northern Hemisphere during winter.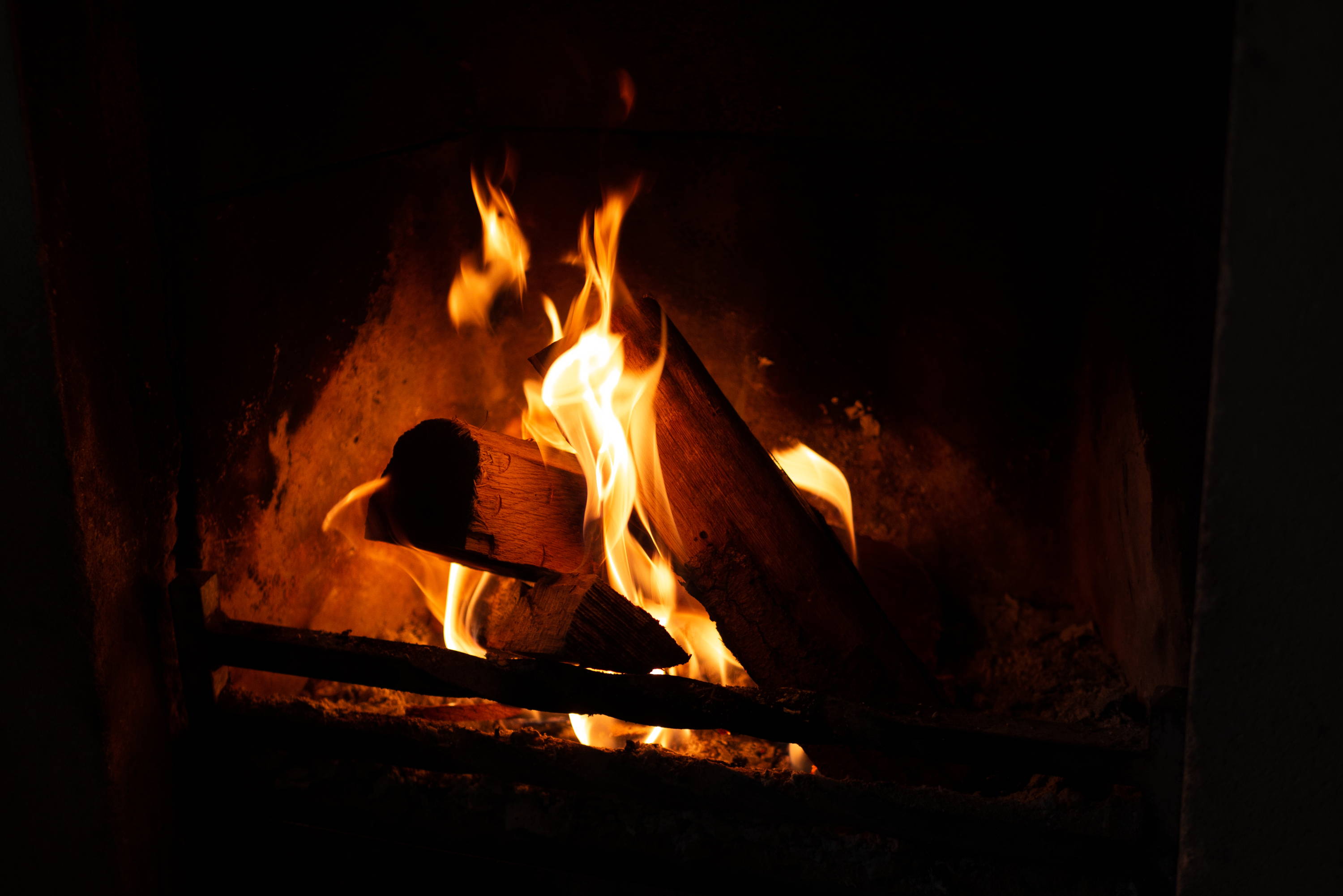 WEEK 0: PREPARING FOR OUR ADVENTURE
Friday 14 January 2022
Our community space opens on 14 January 2022 before the adventure starts. Gentle prompts see us begin to get to know each other, understand what we are looking for in this journey and prepare ourselves for the adventure ahead of us. We get to know each other in our first virtual campfire 'welcome' gathering on Tuesday 18 January 2022.
WEEK 1: WELCOME | INTO THE WINTER'S NIGHT SKY
Friday 21 January 2022
We begin our adventure into the night sky. We begin to get to know the night sky through a series of gentle prompts and learn how we can begin to embrace winter with a winter workshop led by Folk+Field. Welcome packs begin to arrive in the post. We notice the resistance we may feel in giving ourselves time to be with nature and consider ways in which to overcome these feelings and gift ourselves time with the more-than-human world.
WEEK 2: DARK AND LIGHT

Friday 28 January 2022
"to understand light you need first to have been buried in the deep-down dark."
― Robert Macfarlane, Author of Underland: A Deep Time Journey
Together we start to embrace the dark through simple exercises and prompts. We gather around the virtual campfire to share our thoughts and discoveries.
WEEK 3: WINTER CONSTELLATIONS

Friday 4 February 2022
"Experiencing the night sky...triggers a host of physical and psychological benefits, from boosting creativity and lowering stress to making us care more about the wellbeing of our planet."
- Jo Marchant, Author of The Human Cosmos
We get to know the celestial bodies burning in the night sky and plan our evening adventure exploring the stars. 1 February is both the New Moon and Imbolc, the Pagan festival marking the start of spring. Stargazing during the New Moon is ideal as the sky is free of the bright lunar light. An astronomer joins us on our journey and guides us in our stargazing adventure.
- 1 WEEK BREAK -
WEEK 4: STORIES OF THE STARS

Friday 18 February 2022
We explore the stories our ancestors saw in the stars and dream up our own constellation narratives. We share our stories in a campfire gathering.
WEEK 5: OUR STORIES AND DREAMS
Friday 24 February 2022
"All of life is a story. Myths and legends. Folklore and fairy tales. Imagination and memory. Diaries and dinner dates....Hope and expectation. Ruth and dream...These are the days of our lives, my friend. Live them fully. Write them well."
- Beth Kempton, Author of Calm Christmas and a Happy New Year
Through gentle prompts we begin to consider the story of our life so far and what we'd like the next chapter to hold. With the stars above us inspiring creativity, awe, perspective and reminding us of our interconnectedness, we begin to dream and create the next part of our story in a 'Dreaming' workshop run by Folk+Field.
WEEK 6: RETURNING HOME
Friday 4 March 2022
Slowly we return home from our adventure in the night sky. We meet in our final campfire gathering and reflect on all we have learned and experienced. We let our dreams for 2022 unfold and allow ourselves to believe that a rich, layered, nourishing life living with your own nature and the nature of the more-than-human world is possible. With these wishes, we return home.
"The content was beautiful and well researched. Everything was really accessible, and it wasn't scary to share what I created with the group."
- Jenni, Rooted adventurer, 2020
JOINING THE ADVENTURE WILL HELP YOU FEEL: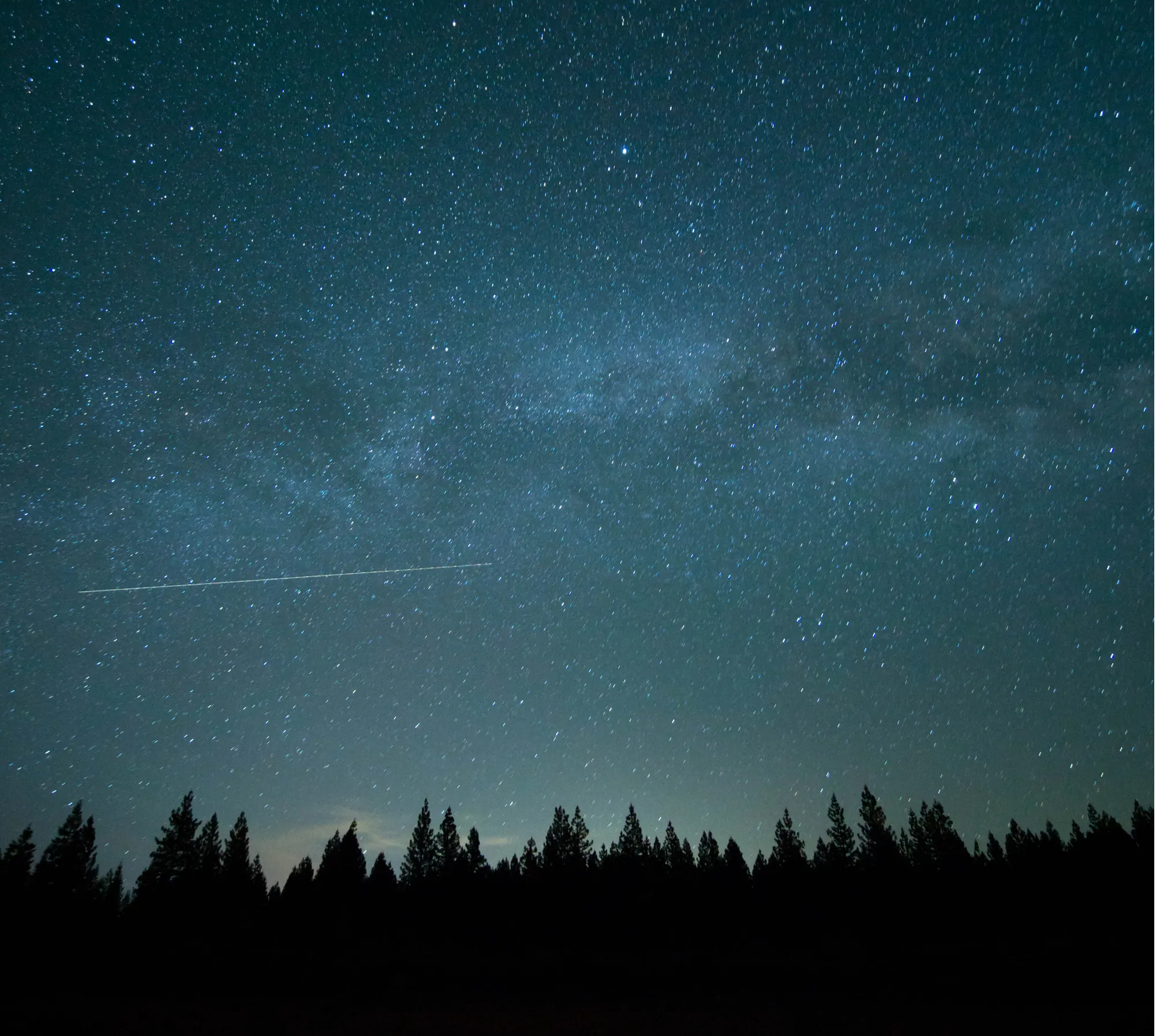 An increase sense of awe, wonder, peace and freedom from spending time outside and focussing attention on the more-than-human world
A deeper understanding of and therefore relationship with the night sky and nature in winter
A reawakening of your curiosity and creativity
A new perspective on the importance of embracing the dark, still, dreaming space of winter to help you enter a new year with calm and clarity on what you'd like to dream into reality in 2022
A renewed faith in humanity by connecting with fellow humans who love learning, creating and connecting with the more-than-human world
---
WHAT WILL JOINING THE ADVENTURE GIFT YOU?
A seasonal we are stardust welcome box with a notebook, greetings cards and other goodies to prepare you for your adventure
A weekly 1-2 page downloadable guidebook chapter with gentle nature journaling prompts and short creative exercises that will help you discover more about the winter constellations, create and play through words, pictures and/or drawing, connect more deeply with yourself and the more-than-human world we are exploring
Sent out every Friday
Fortnightly virtual campfire gatherings, guided by Agnes Becker, to share our findings, discuss any resistance you are feeling to the adventure, ask for thoughts and advice from fellow adventurers
Tuesdays 1.00pm-2.00pm UK time
Weekly inspirational posts about the science, folklore and philosophical concepts behind stargazing, winter constellations and storytelling
The Winter Stargazing Adventure Pack, worth £95, which includes a guidebook with all the information you need to take yourself on a stargazing adventure, a 20 minute audio guide to the stars, a 30 minute winter starry night sky painting class, and nature journaling prompts.
A supportive online community space on Facebook to connect and share your findings from each week's prompts and creative exercises with like-minded starry-eyed learners. This space will be available for you to revisit after the adventure has finished for as long as the space exists.
Access to the customer only free Stardust Society Facebook group once the adventure comes to and end. This is a generous, supportive space to continue our journey in rewilding our souls through curiosity, creativity and connection. Access is given for as long as the group exists.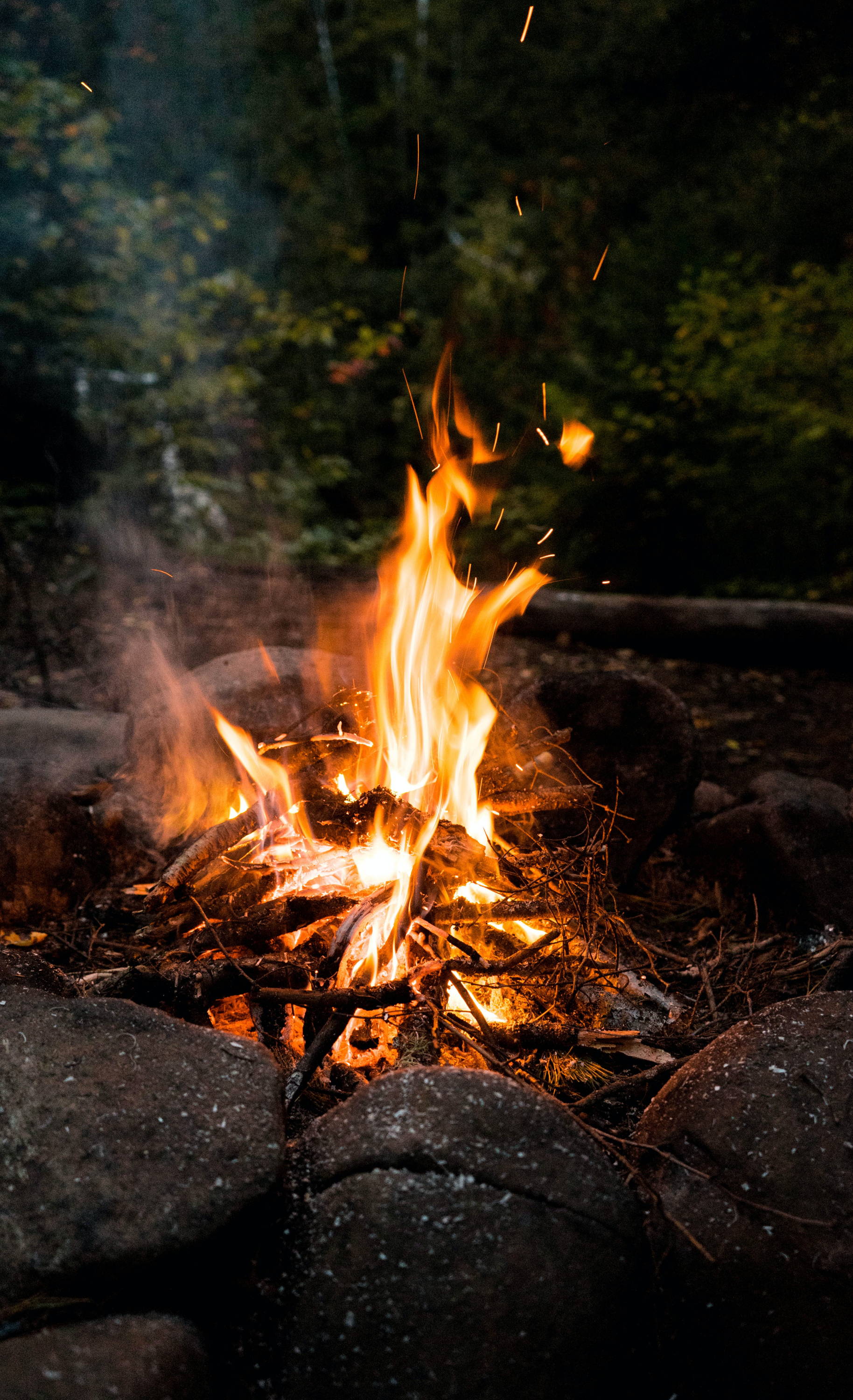 "I take more notice of the little things, slow down, and it has just made me want to keep connecting on a regular basis as it's the best feeling."
- Sophie, Rooted adventurer, 2021
YOU WILL ALSO GET THE FOLLOWING TALKS AND WORKSHOPS
All talks will be recorded (except the 'Observing the night sky' talk and Q&A, and the 'Evening of storytelling' session) and posted in the community space and there will be a chance to ask questions in advance.
---
YOUR GUIDE AND WORKSHOP LEADS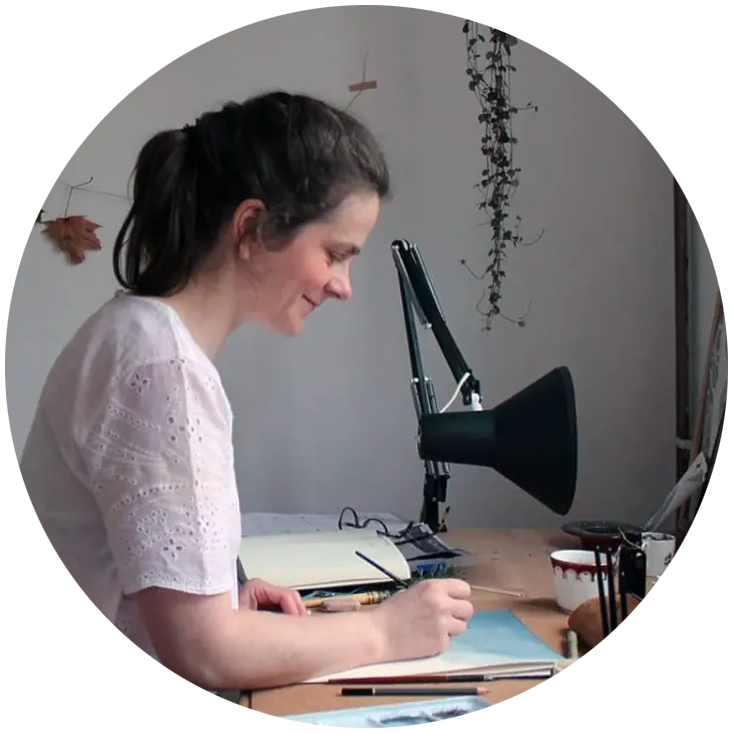 AGNES BECKER, ADVENTURE GUIDE
Agnes is an artist and science communications specialist who feels most at home with family and friends, immersed in nature. After a degree in Natural Sciences and a Masters in Science Media Production, Agnes spent 10 years working in universities with scientists. In 2016 Agnes created we are stardust as a way to deepen our experience of the messy, beautiful universe through art and science.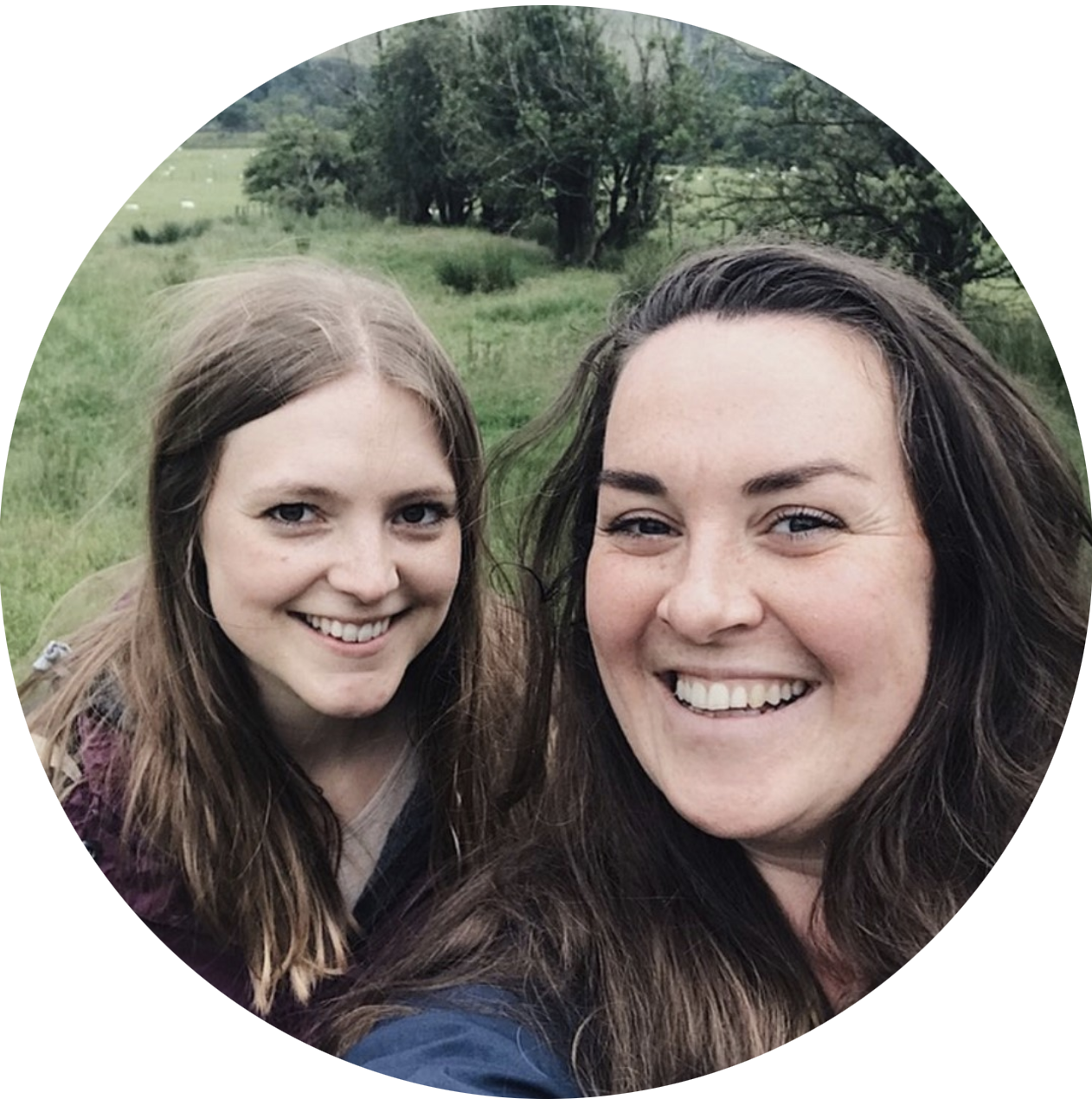 ELEANOR CHEETHAM AND MADDY LAWSON, FOLK + FIELD
Folk + Field is a coming-together of people and place; a home for wildhearted wanderers and seekers of slow. Founded by two friends with a shared love of nature and a belief in the magic of connection, it's a community for those who long for a simple life inspired by the natural world. At Folk + Field, we strive to honour the human-nature relationship by embracing the idea that we're just as much a part of our environment as it's a part of us.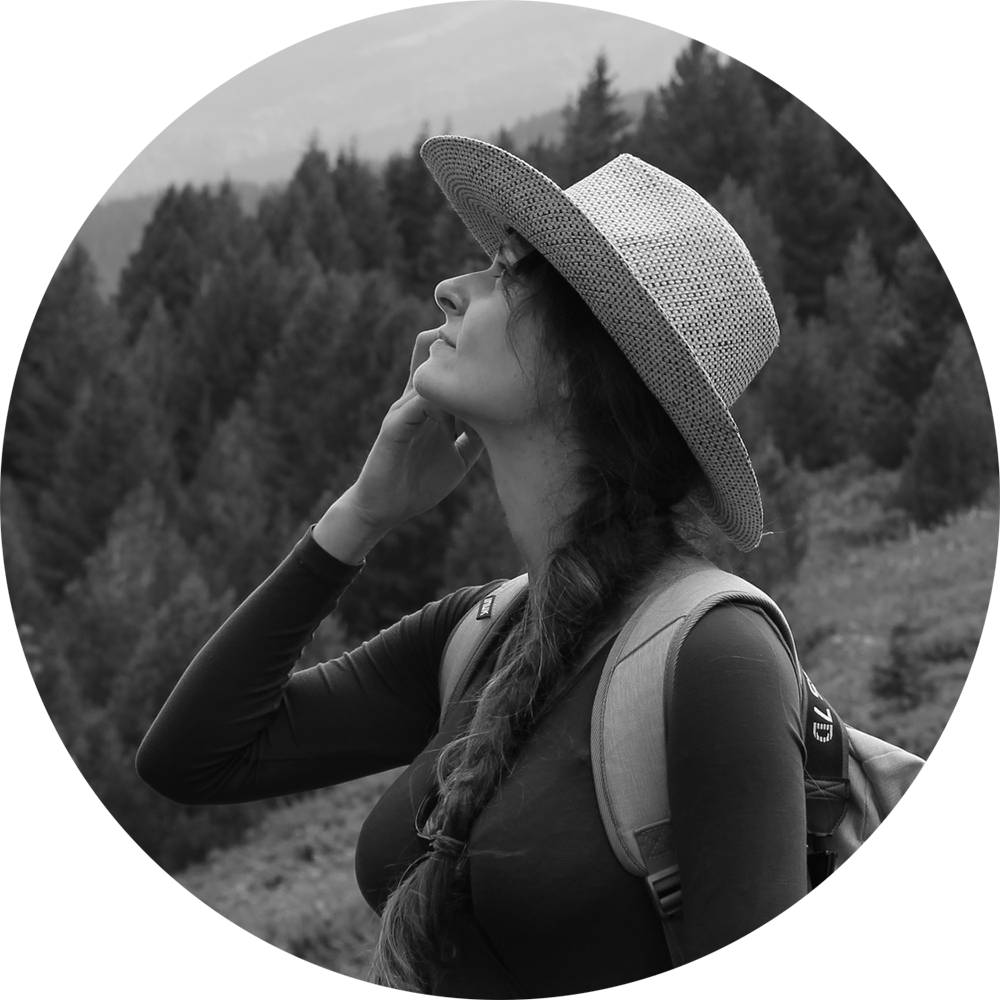 NANA TOMOVA, STORYTELLER
Nana is a storyteller and creator of the Story Apothecary podcast. As a storyteller, the themes with which Nana connects to the most are nature, gender, community and mental health. Nana uses stories therapeutically as a means of healing, to connect people together, to bring back childhood wonder or as medicine.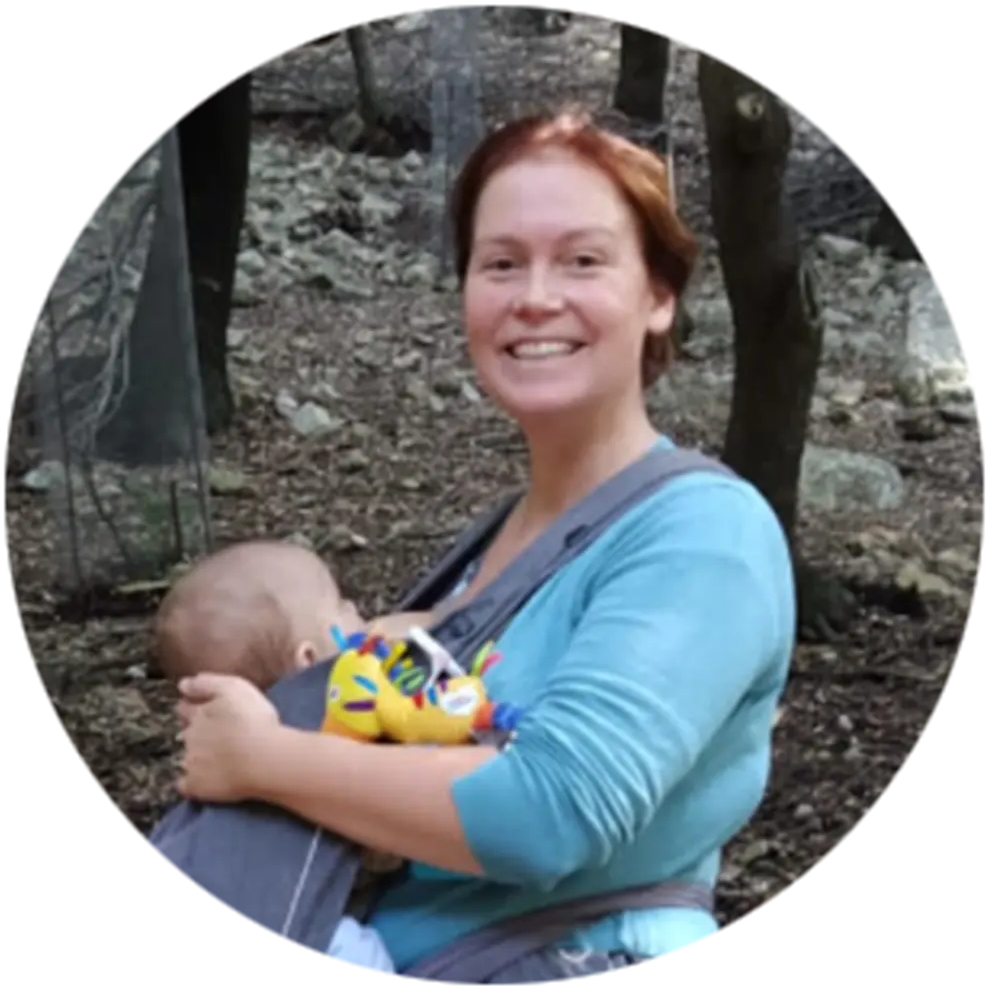 "I have discovered that there are more like-minded people out there and knowing that helps me feel stronger and more united, less alone. I came to the adventure thinking that it was being creative that made me happy (it does but...) it's actually the process of being and letting go within that natural space that nourishes me."
- Sarah-Louise, Nesting Adventurer 2021 and Rooted Adventurer 2020 & 2021
You can tailor your adventure to meet your needs.
Minimum: 1 hour each week do the weekly guidebook prompts.
Medium: 2 hours each week to do the weekly guidebook prompts, take part in the weekly campfire gatherings or weekly talk/workshop.
Maximum: As many hours as you like! Immerse yourself in the dreaming space and share your discoveries with fellow starry-eyed learners.
---
In this adventure the live elements of each week of the adventure will mostly alternate between campfire gatherings where we share our discoveries and experiences and live talks and workshops. I have tried to keep all of these on Tuesdays, 1-2pm GMT.
18 January - Welcome campfire gathering
25 January - 'Exploring winter' talk with Folk+Field
1 February - Campfire gathering
8 February - 'Observing the winter skies' talk with The Kielder Observatory - NOT RECORDED so do make sure you can attend live
14-20 February - BREAK
22 February - Campfire gathering
7.30pm, 24 February (Thursday) - Storytelling with Nana Tomova - NOT RECORDED so do make sure you can attend live
2 March - 'Dreaming the year ahead' workshop with Folk+Field
15 March - Final campfire gathering
---
WHO IS THE ADVENTURE FOR?
You are welcome with open arms if:
You want to enrich your experience of being in nature with learning and creativity but don't know where to start
You want to connect with the Earth and all her living beings more deeply but never find the time or headspace to do this
You love learning about nature from all disciplines and people but have never found a community where learning is free of judgement about how much you do/don't know
You want to learn more about the world through science but feel what you read when you look things up is too complicated and overwhelming or believe you aren't clever enough
You want to respond to your experience of being in nature with creative art projects but don't know where to start or believe you are "rubbish at drawing"
You love being part of a diverse community of people from all walks of life who love the connecting with the more-than-human world
The adventure not be the best experience for you if:
You want to learn technical terminology and get very specific about scientific methodology
You want a perfect, slick experience. I am a mother working on we are stardust part-time. I am messy and human. I will do my best to create a smooth, beautiful experience for you but I will make mistakes. If this is something that would bother you, this adventure may not be for you.
You want to tick off identifying as many stars and constellations as possible
You want a detailed, step-by-step 'how to' guide to exploring the world through science and art
You are looking for a very directed course with a leader to take you through learning about an area of nature (I will act as more of a guide, encouraging others to share their findings and creations)
You feel some areas of learning about the world are superior to others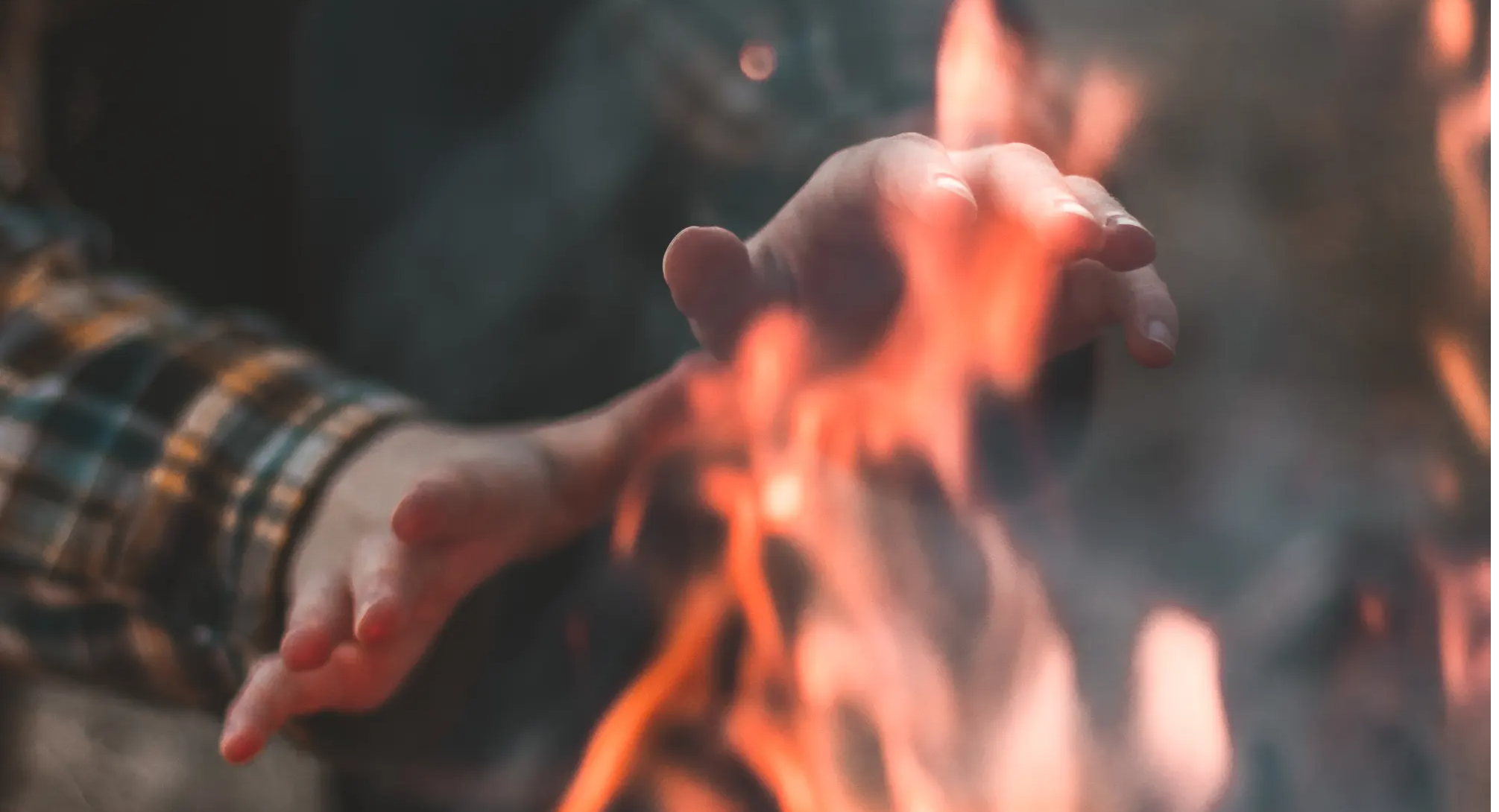 Each of us holds different levels of privilege - gender, racial, socioeconomic. I have created a special investment level for people at the forefront of systemic marginalisation so they can enjoy their equal right to 'be' in nature. When deciding which investment level is right for you, I invite you to reflect on your access to resources and privilege, and select the level that you can genuinely afford.
I trust you to make the best choice for you and you do not need to check with me before going ahead with your investment.
£420 - Sirius investment level, 15 spaces
This is the cost of the adventure. If you have access to the financial means, are able to freely spend time with nature without feeling worried about your right to be there, you hold privilege in our community and this price is for you.
A payment plan of 6 x £70 monthly payments is available with this level.
A payment plan of 3 x £140 monthly payments is available with this level.
£180 - Orion investment level, 5 spaces
This level is for you if you would struggle to meet basic needs paying the Wren investment level rate. This level is also for you if you feel access to nature has been made more difficult for you because of gender, racial or socioeconomic reasons.
A payment plan of 6 x £30 monthly payments is available with this level.
A payment plan of 3 x £60 monthly payments is available with this level.
Select your investment level and get ready for Dreaming | Adventure into the Night Sky.
I can't wait to welcome you in.
Agnes xxx
BEFORE YOU GO AHEAD WITH YOUR INVESTMENT, PLEASE CLICK TO READ THE TERMS
No refunds
Because of the nature of this adventure and how it is delivered, I am unable to offer refunds so do consider your investment carefully before going ahead.
Payment plans
Payment plans cannot be cancelled once initiated so please buy with intention. When you first purchase the payment plan will count as your first month. The following three or six months will be automatically debited each month following the original purchase date.
Mailing list
Investing in this adventure will see you added to the we are stardust Flodesk mailing list so you can be updated about the adventure. You will also receive regular newsletter emails from we are stardust.