"The nest...is a precarious thing...We definitely saw it, but we say that it was well hidden. This centre of animal life is concealed by the immense volume of vegetable life. The nest is a lyrical bouquet of leaves. It participates in the peace of the vegetable world."
- Gaston Bachelard, The Poetics Of Space
A spring day nature retreat at Bromham Mill | 23 May 2023
Gift yourself a day of gentle learning and self-reflection as we delve into the magical, hidden world of nesting birds at the beautiful 17th century restored Bromham Mill. We'll explore how these feathered creatures exist in the world, and how we can learn from them to nourish ourselves, our homes, express our desires and oppose the increasingly challenging demands on us in this socio economic climate.
Throughout the day, we'll learn about the bird's nest-building process and how they place their trust in an uncertain world. We'll listen to the mysterious melodies of their songs, an innate skill learned from adults and crucial for attracting mates, sending out warnings, and claiming their space.
Awaken your curiosity and creativity
In this serene setting, we'll take time to:
learn the song of one wild UK bird
delve into the fascinating world of bird nest construction
explore why humans are so drawn to birdsong
creative with a simple birdsong mapping exercise
enjoy quiet, reflective time with songbirds in the meadow
nourish ourselves with a delicious lunch courtesy of The Mill Coffee Shop
make a willow bird feeder to take home with us with Megs Meadows
Leave feeling nourished and fulfilled
"It helped me to feel a sense of belonging to something larger than myself and that I wasn't alone in that thought and that I was an integral part of that whole" - Jamee, Review of the Joy Adventure
You will leave the day feeling nourished and fulfilled in your connection with bird nests and song as well as yourself.
You'll have gained a deeper understanding of your local avian kin and how they live their lives and will have created an eco-friendly bird feeder to give back to the birds and support their well-being in our own gardens or on our window sills. And, you'll have reawakened your creativity and curiosity for nature, all while connecting with a wonderful group of like-minded individuals.
I can't wait to welcome you to this beautiful retreat at The Mill, Bromham!
The Mill, Bromham, is a stunning 17th century restored Watermill by the River Ouse, Bedfordshire
"'The warm, calm nest
In which a bird sings
Recalls the songs, the charms,
The pure threshold
Of my old home.'
From Jean Coubére's poem Le nid tiéde (The warm nest)
Retreat programme
Arrive | The Mill | 10am BST

Arrive at The Mill Coffee Shop and enjoy a complimentary drink before meeting each other in a cosy nook ready for a day immersed in nests and song.

Nest & Song Introduction | The Mill | 10.30-11am BST

Agnes will lead an interactive workshop to get us learning the song of one wild UK bird, how bird's build their nests, why birds sing and why humans are so drawn to birdsong.

Birdsong journaling session | The Meadow | 11am-12.30pm BST

Following a short introduction to nature journaling from Agnes, we will wander out into the meadow next to The Mill and spend a peaceful hour experiencing the bird life around you and getting creative with a simple nature journaling exercise, mapping the birdsong.

If it rains this session will be replaced by a nest painting class with Agnes Becker - all materials will be provided.

Nourishing lunch and reflection | The Mill Coffee Shop | 12.30-1.30pm BST

Choose from a selection of delicious toasties, wraps and salads and enjoy your lunch in the 17th century Mill building as we reflect on what we have learned about ourselves and the birds during the morning session.

Make a willow bird feeder | The Mill Gallery | 1.30-2.30pm BST

We are joined by Meg Owen from Megs Meadows who will teach us how to make a willow bird feeder to take home with us so we can give back to the birds and support their well-being in our own gardens or on our window sills.

Reflections | The Mill Gallery | 2.30-2.45pm BST

At the end of the day we'll spend a few minutes reflecting on all we have learned.
"I completely lost myself inside the tiny details of my maple leaf! It was joyous. Agnes' gentle encouragement and fascinating information about the life cycle of trees was brilliant. Highly recommended!"
What's included?
Welcome drink on arrival

Enjoy a complimentary welcome drink on arrival from The Mill Coffee Shop and take it with you as we gather together in our cosy space at The Mill.

Nature journaling guidance

You'll receive a sheet of journaling prompts and guidance as to help you get to know the local birds and their songs and help you reflect on your own needs for nesting.

Nourishing lunch

Choose from a selection of toasties, wraps and salads from The Mill Coffee Shop to nourish you during the day - included in the price. We will eat together and share reflections and enjoy the company of like-minded folk.

Willow bird feeder materials

All materials for making a willow bird feeder will be provided and you can take the feeder home with you at the end of the day.

Beautiful venue

The Mill, Bromham, is a stunning 17th century restored Watermill by the River Ouse, Bedfordshire. The meadow next to The Mill is filled with wildlife including many song and water birds.

Books on nests and birds

A selection of bird, egg, nest and nestling identification books will be available for you to use on the day
"I've learned a lot more about birds and nest and I think that knowledge and the group experience has allowed me to be gentler with myself."
- Review from the online Nest Adventure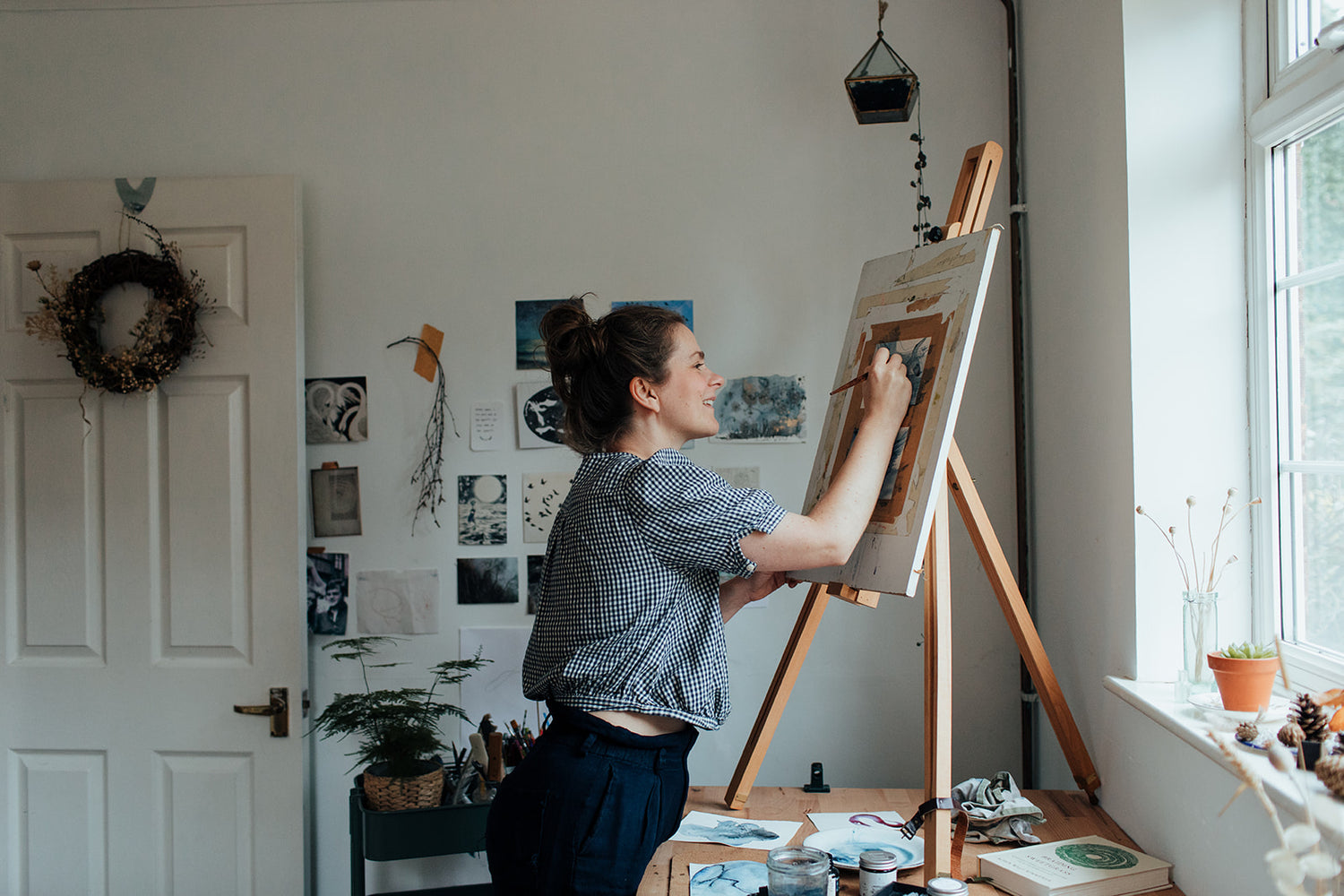 About your host
Agnes Becker is an an artist, science communicator and creator of We Are Stardust - a place where art and science collide to enrich your experience of and relationship with our messy, beautiful universe.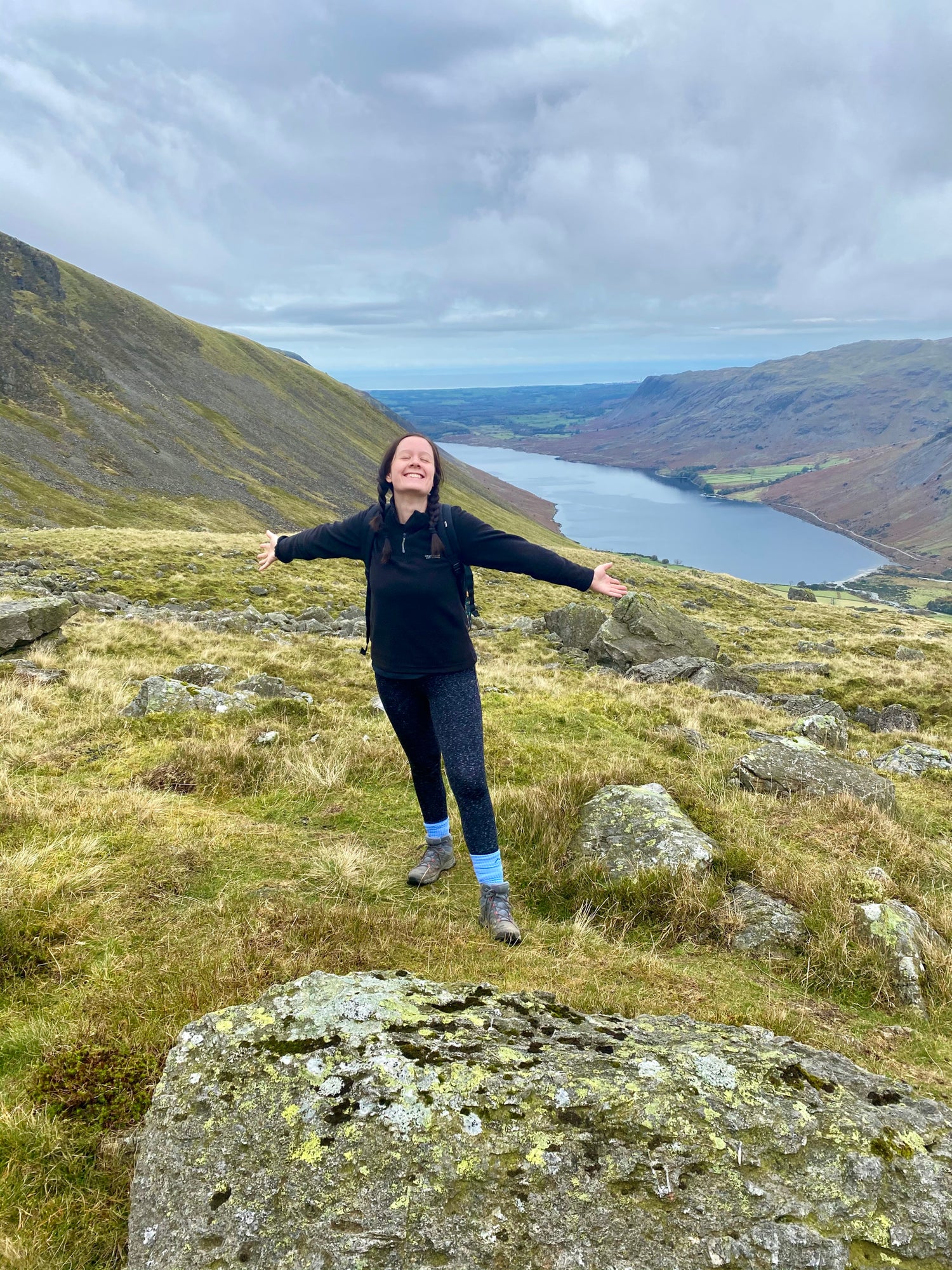 About Meg
Hi! My name is Meg and I run Meg's Meadow, a small willow weaving business making mostly plant obelisks and bird feeders. I have also recently started running my own workshops in Bromham to to give people a fun night out trying something new, and to introduce them to the wonderful world of willow weaving. I am a lover of all things nature and adore the outdoors, with weekends filled with long walks or spending time in the garden weaving away. 
Read more
"I am more able to sit quietly and observe and be curious … before I think I just accepted what I was seeing without wondering why."
- Review from the online Nest Adventure
Directions to The Mill
The Mill is located at the edge of the village of Bromham, Bedfordshire, UK next to the River Ouse.
Questions
What do I need to bring?

Wear comfortable clothing and shoes.

Bring:

Waterproofs or suncream depending on the weather!
A blanket, portable stool or mat to sit on when nature journaling in the meadow
A journal/notebook/sketchbook
Pens and graphite pencils
Coloured pencils
Money for extra treats from The Mill Coffee Shop
Your playful curiosity and creativity

There will be a few clipboards, paper and coloured pencils you can borrow if needed.
Can I get a refund?

Refunds will only be given if the event has to be unexpectedly cancelled so please buy with intention.
Will dietary requirements be taken into account?

Yes! A form to choose your lunch on the day will be sent in advance along with the option to let us know any dietary requirements.
I don't know anything about birds - is that OK?

This retreat is perfect for anyone - seasoned bird lover or beginner - who is curious to know more about birds and our reciprocal relationship with the more-than-human. Come spend a playful, joyful day nurturing your kinship with your local avian kin.
Is the venue accessibility-friendly?

Unfortunately the gallery space where we will be meeting is on the first floor which is only accessible using the stairs.
Is there parking at The Mill?

Yes! There is plenty of parking at The Mill and walking, cycling and lift sharing is very much encouraged.